E-commerce
Having a shop on line, which is created to deal with all your needs is essential for many companies. You can boost your sales online during quite periods as well as attracting customers form all over the world. Our e-commerce systems allow you to add, edit and remove products from your online shop in just a few clicks and no experience. Your customers have their own accounts which log their purchases so they can obtain receipts at anytime without the need to contact you saving you time. You can contact one, a custom selection or all of your customers as regards a product or offer to boost sales at anytime.
Each product can contain many photos and videos along with a description, price, sizes, colours, dimensions etc depending on your what your selling. For items such as software, video, photo, audio, posters, gift vouchers etc that you would not normal post, your customers can download them after purchase. Our systems, allow the use of coupons, points system to encourage customers to come back, selling of gift vouchers, pre-pay for Christmas clubs and affiliate clubs to allow other sites to promote your shop etc. Our system also supports bulk buying discounts automatically calculated, it recommends products based on current selection, allows wishlists to be created, voting on products, distribution of free gifts depending on criteria, and discounts for purchasing a set pack of items. Your customers can look at order history undertake repeat orders etc. Our system has many more function please ask.
User Statistics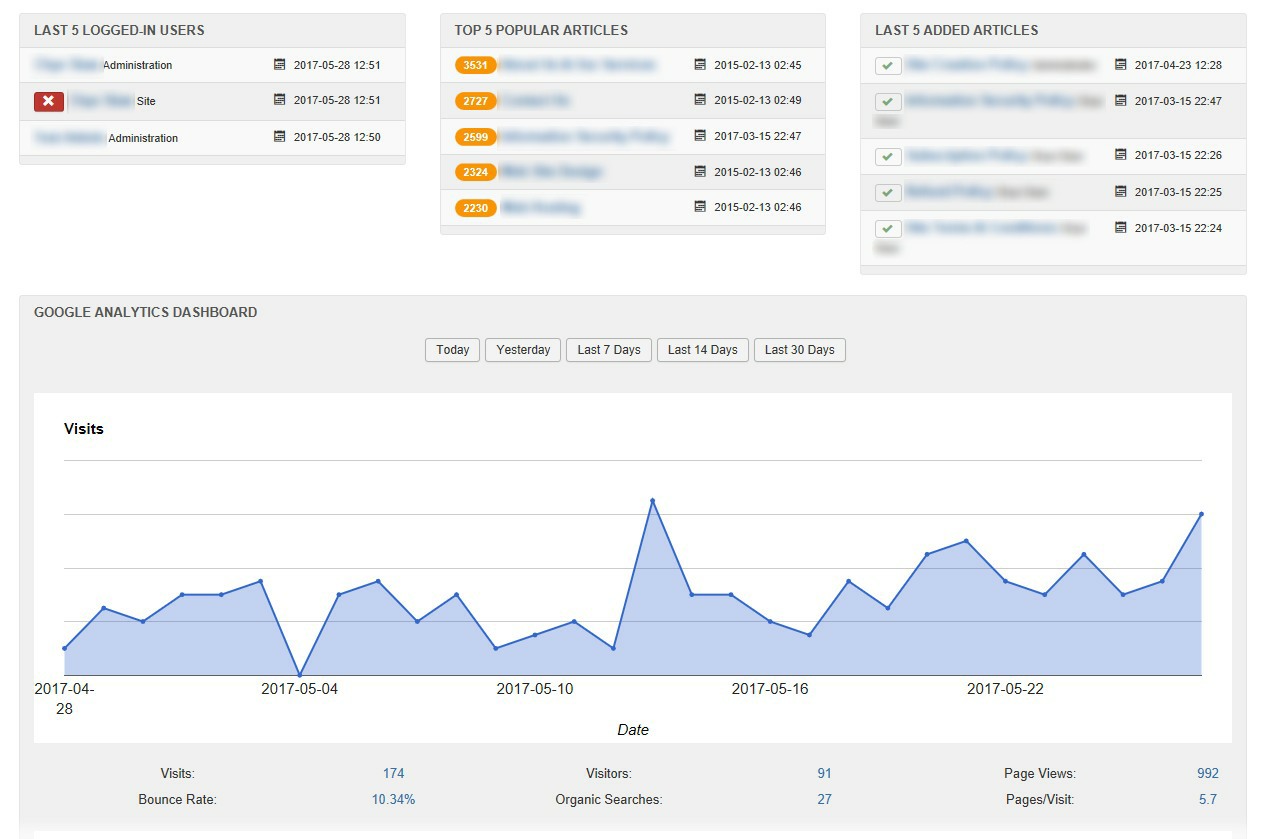 Using Google Analytics, you can also track the number of visitors on your website, where they came from, the search terms used, etc. Popular articles/pages on your website are automatically collated and presented in an easy-to-understand layout once you logged into the backend.